PenPoint™ Sort System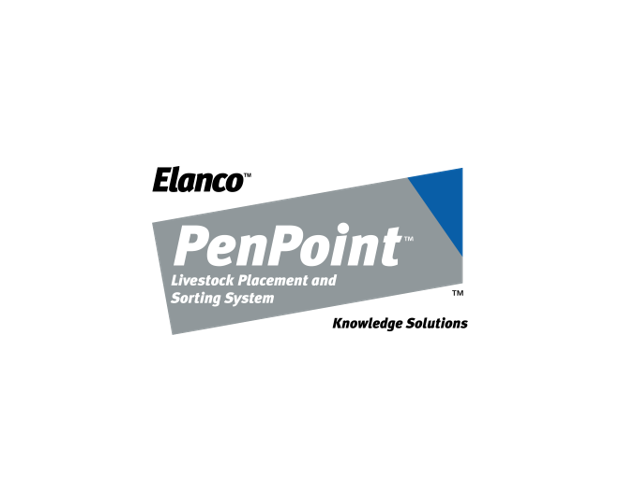 PenPoint™ Sort System
Rely on data-driven results to help maximize your profitability. Backed by research and built for the toughest feedyard environments, PenPoint™ Sort is a hands-free, on-chute technology that optimizes sorting decisions at the speed of processing. PenPoint Sort incorporates compositional metrics for more accurate and informed lot management, while finding consistency in meeting finishing targets.
Key Product Features

Equipment is compatible with existing feedyard processing chutes and scales.
No manual measurement or additional chute-side operators required.
Syncs with web-based Feedlot Manager web application for real-time monitoring.
English and Spanish language capabilities.
The Value of Compositional Sorting
PenPoint™ Sort helps producers minimize risk and maximize return on their investment. By classifying, sorting and projecting cattle into homogenous feeding cohorts, there is greater opportunity for optimally finished cattle that avoid costly quality grade discounts. This technology could have significant impact by generating an additional $10-$40 per head.1
Additional Sellable Pounds
Increased live and hot carcass weights.1
Optimally Finished Cattle
More consistent size and composition at marketing.2

When sold on a grid, these attributes deliver fewer discounts.2
When sold live, cattle return more value.2
PenPoint™ Sort Overview
Watch how you can integrate PenPoint™ Sort into your cattle operation.
System Functions

How PenPoint™ Sort Works
After installation on your current chute, the hand-free system records animal measurements and syncs to a cloud-based software platform. Sorting decisions are made automatically 5 to 10 seconds after the animal is secured.
A chute-side monitor displays what harvest group the animal was assigned to in English or Spanish based on preselected parameters.
PenPoint™ Sort measurement equipment captures animal weights and measurements.
Additional Resources and Offerings
Elanco is committed to the health and success of cattle operations by providing a wide range of resources, tools and products.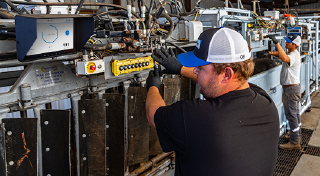 PenPoint™ Sort Detailer
Access more information on PenPoint™ Sort in this downloadable fact sheet.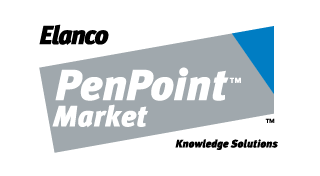 PenPoint™ Market
Learn about our market data platform that delivers comprehensive, real-time commodity information and an Elanco only financial breakeven calculator built for cattle feeders, informed by Benchmark®.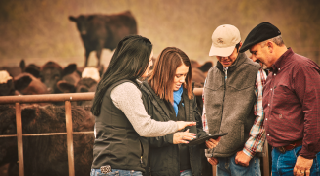 Benchmark®
See how Elanco works with Benchmark® members to discover profit opportunities.
1 A subset of data from an Elanco industry standard population database.
2 Garcia, D., Garrison, M., Swingle, R. The Value of Group-Based Cattle Sorting.[BF1] [KK2] 2005.
3 PenPoint data. Randomly selected across yards, years and lots.
Benchmark, PenPoint, Elanco and the diagonal bar logo are trademarks of Elanco or its affiliates.