Rumensin® for Feedyard Cattle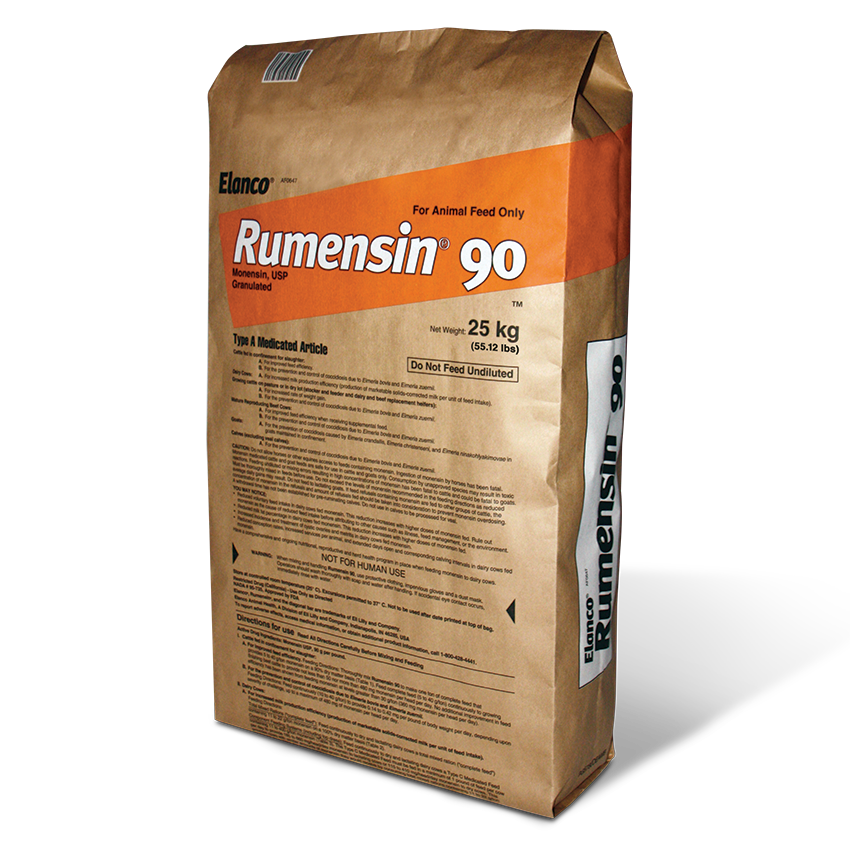 Rumensin® for Feedyard Cattle
For over 45 years, producers have trusted Elanco's Rumensin® to deliver consistent, dependable results that add more profit potential to the bottom line. The findings from more than 400 research studies have made it possible for producers to include Rumensin in ever-changing feed programs and management systems.
Key Product Benefits:

Improves energy utilization
Improves nitrogen metabolism1
Prevents and controls coccidiosis
Improves feed efficiency and prevents and controls coccidiosis in feedlot cattle
Since 1975, cattle producers have relied on Rumensin to improve feed efficiency and prevent and control coccidiosis. Rumensin has demonstrated proven results and continuous innovation, adding more profit potential to the bottom line.
Improves feed efficiency (FE) by providing more energy from the ration.2 Research demonstrates a 4% improvement in FE.3
Coccidiosis Prevention and Control
The most potent feed ingredient available that kills coccidiosis parasites at three different stages of the life cycle instead of merely slowing development.4 More efficacious at lower doses compared to other ionophores.5
Support health and performance
The U.S. Food and Drug Administration has approved the combination of Pennchlor® (chlortetracycline Type A medicated article) and Rumesnin for use in beef calves 2 months of age and older and growing beef steers and heifers fed in confinement for slaughter. Using Pennchlor and Rumensin together gives you flexible options to improve cattle health and performance results.
Coccidiosis declines in commercial feedyards since Rumensin introduction
Rumensin was first approved by the U.S. Food and Drug Administration for feedlot cattle to improve feed efficiency. Cattle feeders started adopting Rumensin in their commercial feedyards and found the prevalence of coccidiosis started to decline. At that time, coccidiosis was one of the most detrimental diseases, with estimated costs averaging $54.25/infected animal6.
From 1974 to 1982, the annual death loss from coccidiosis in Kansas and Nebraska feedlots dropped from 55–60 deaths/100,000 cattle to fewer than five deaths/100,000 cattle over the eight-year period—a 92 percent reduction6. As seen in the table below, coccidiosis has declined in feedlots since the introduction of Rumensin.
Downloadable Resources
Learn more about Rumensin through these additional resources.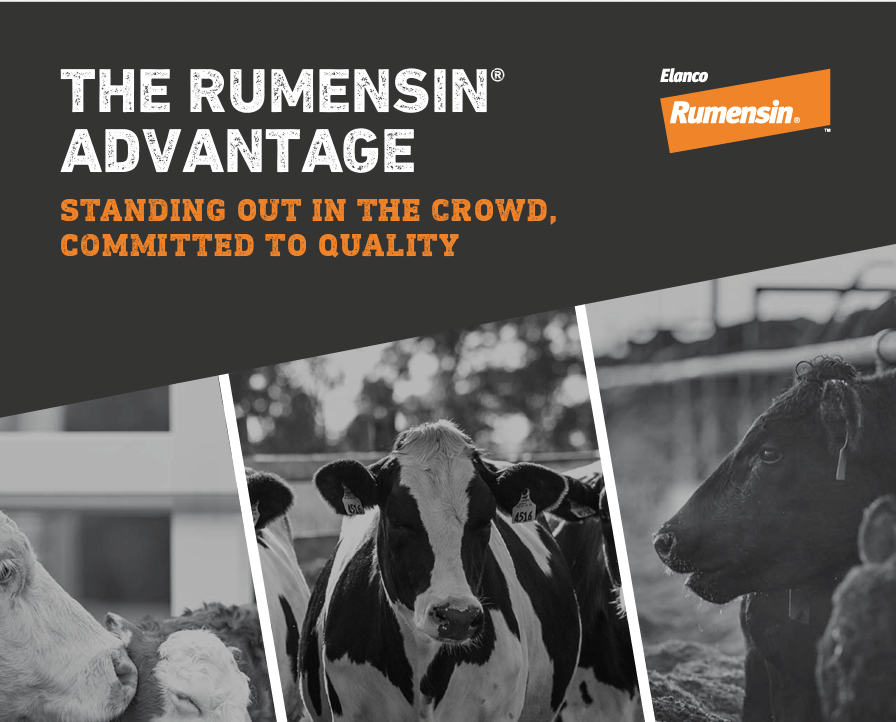 The Rumensin Advantage
Producers have trusted Rumensin to deliver consistent, dependable results that add more profit potential to the bottom line.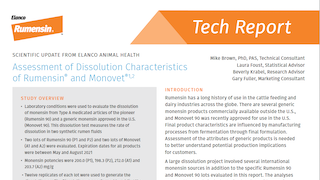 Rumensin Dissolution Tech Report
An assessment and understanding of dissolution characteristics between Rumensin and Monovet.
Related Content
Learn more about the value of Rumensin on your beef operation.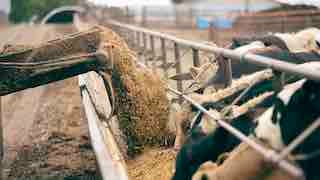 Find Ways to Optimize Cattle Feed Costs
Cattle producers are now being faced with sharp increases in feed costs. Elanco technical consultant shares ways producers can remain profitable amid the change.
The label contains complete use information, including cautions and warnings. Always read, understand and follow the label and use directions.
CAUTION: Consumption by unapproved species or feeding undiluted may be toxic or fatal. Do not feed to veal calves.
Rumensin, Elanco and the diagonal bar logo are a trademarks of Elanco or its affiliates. Other company and product names are trademarks of their respective owners.