Prevent Damage
Prevent damage and the introduction of food-borne pathogens to your poultry facilities through proper beetle control. Elanco has the products and expertise to help control beetles in poultry houses.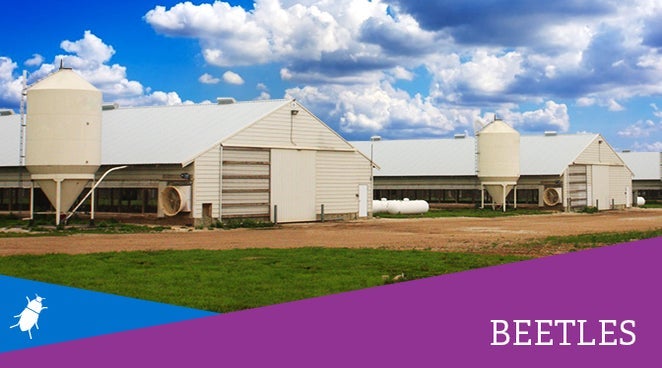 Get Expert, Efficient Beetle Control From Elanco
Elanco products include both adulticides and larvicides to attack flies at all stages of life.
A diversity of chemical classes that use multiple modes of action help minimize the risk of resistance.
Get Expert Advice in Creating an Integrated Pest Management Program
Your Elanco representative can offer expert insight into how our insecticides fit into your integrated pest management (IPM) program.
Elanco offers a variety of solutions to control beetles and other pests, proven products with expert advice on how to best use them.
Darkling Beetle Insecticides From Elanco
Your Elanco team will select from a wide array of products to find a solution to control damage caused by darkling beetles in poultry houses. The Elanco insecticide product portfolio can kill larvae and adult beetles by using multiple modes of action for maximum effectiveness with reduced risk of resistance.
The label contains complete use information, including cautions and warnings. Always read, understand and follow the label and use directions.