Poultry Health Management Products
Trust Elanco for proactive control of respiratory and immunosuppression disease challenges, including those that require autogenous vaccines.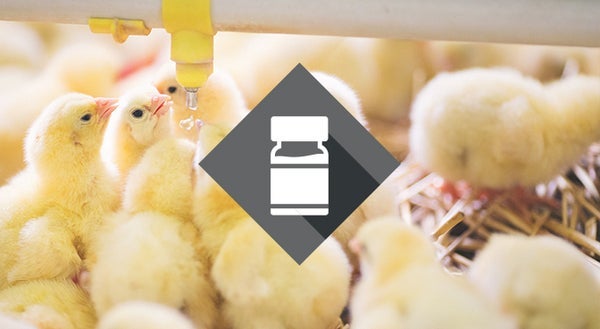 Helping Producers Protect Their Flocks With Turkey and Chicken Vaccines
Elanco's vaccines have a proven track record of helping fight threats to poultry, including reovirus, Newcastle disease, Infectious Coryza, Fowl Cholera, Infectious Bronchitis, Infectious Bursal Disease and Mycoplasma gallispepticum, among others. For unique challenges, use our AviPro® Autogenous Vaccine service to create a custom vaccine for your flock. Investing in a preventative vaccine program is a proven way to help avoid having to pay for costly treatments later on.
Live and Inactivated Vaccines
Custom Autogenous Vaccines
State-of-the-Art Manufacturing Facilities
Protect your birds and your revenue stream by tapping into the powerful combination of AviPro® vaccines and Elanco's team of poultry experts for quality products and expert advice.
Choose Proven Tools for Poultry Health Management
Elanco offers a wide array of vaccines to protect your flock's overall health. Get safe and effective turkey and chicken vaccines, plus expert advice on application from Elanco.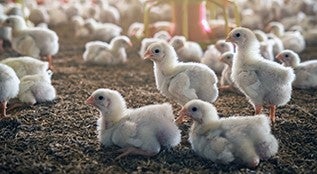 AviPro Immunosuppression Control
The leading vaccines for controlling infectious bursal disease strains, and reovirus strains in poultry.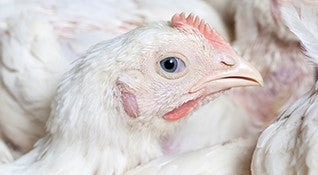 AviPro Respiratory Disease Control
Top quality vaccines for controlling infectious coryza, Mycoplasma gallisepticum infections, fowl cholera, Newcastle disease, infectious bronchitis, Laryngotracheitis and Avian Paramyxovirus (Type 3) in poultry.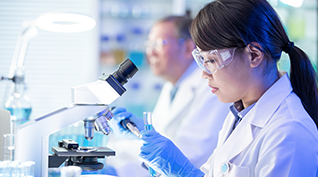 AviPro Autogenous Vaccines
A full-service way to produce customized, high-quality, inactivated vaccines using flock-specific serotypes/strains not found in commercially available vaccines. Available with the organisms, emulsion and dose customers require.
Victrio® DNA Immunostimulant
Victrio® is a DNA immunostimulant that aids in the reduction of mortality associated with Escherichia coli in embryonated eggs and newborn chicks. Through a DNA liposome complex, Victrio rapidly triggers the animal's innate immune system by mimicking a pathogen, preparing it to better fight infection when challenged by E. coli bacteria.
Early Detection of Infectious Bursal Disease Key to Disease Management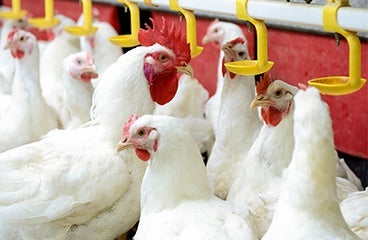 Infectious bursal disease (IBD) can cause severe, long-lasting suppression of the immune system in chickens. Controlling the disease requires early detection, management and vaccination.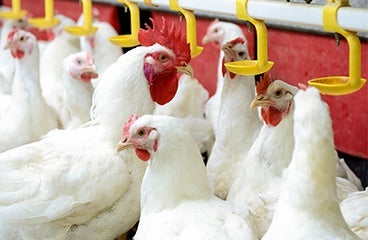 The labels contain complete use information, including cautions and warnings. Always read, understand and follow the labels and directions for use.
AviPro and Victrio are trademarks of Elanco or its affiliates.