Poultry Salmonella Vaccines: An Effective Weapon in the Fight
True Salmonella solutions require an integrated, comprehensive approach to food safety, which means every stage from egg to plate should be treated as the last line of defense.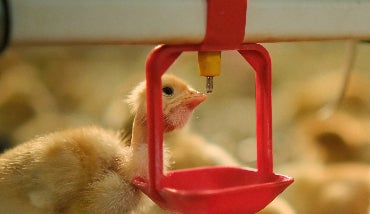 Proven Salmonella Control
Everything we do is grounded in rigorous scientific testing using the latest techniques and technologies.
When you work with Elanco, you not only get effective products, but also the insightful advice from our team of experts.
The team at Elanco works diligently to improve our existing products and develop new ways to help you battle Salmonella in your flock.
Salmonella is the most prevalent cause of bacterial foodborne illness in the United States, and nearly one-third of the one million cases reported each year can be attributed to eggs and poultry.
The team at Elanco is here to help you and your operation prevent Salmonella at every stage of the process with effective products, the trusted know-how of our experts and the research and development to keep driving the industry forward.
Explore Elanco's Salmonella Control Solutions
Elanco has an effective selection of products and expertise to help you control Salmonella.