Working Together for Healthy Farm Animals
Elanco's comprehensive product portfolio supports you in improving animal health, welfare and productivity, for optimal health and performance.
Explore Products
Healthy Sheep, Cattle and Dairy Cows
Parasites and disease have devastating effects on the welfare and productivity of sheep, cattle and dairy cows.
Through our products and services, we improve the health of animals by supporting the prevention, control and treatment of disease.
So, whether you are looking for the longest-lasting blowfly control, a flukicide to control all stages of liver fluke or a sheep wormer from one of the newer classes, we have the solution for you.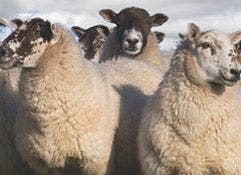 We strive to support sheep farmers optimise flock health and productivity through preventing blowfly strike, treating flies, lice and mange, and sustainably managing worms or liver fluke in sheep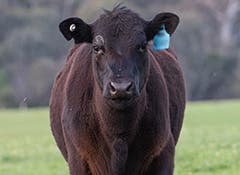 Our range of parasiticides target worms, liver fluke, flies, lice and mange, all of which can cause productivity losses in cattle herds and affect growth rates in youngstock.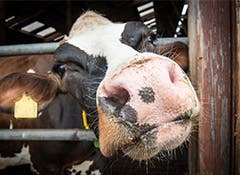 Our products and services for dairy cows help farmers to prevent disease and maximise herd health, fertility and productivity to optimise the herd's potential.
Elanco Product Portfolio
Whether for preventing blowfly strike in sheep, controlling liver fluke or preventing ketosis in dairy cows, discover how Elanco's portfolio of products help keep your animals healthy.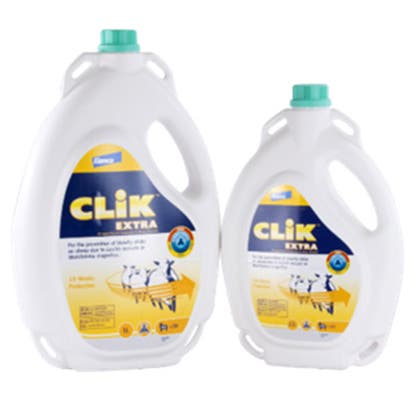 CLiK™ EXTRA Pour On Suspension
CLiK EXTRA delivers 19 weeks protection against blowfly strike in sheep.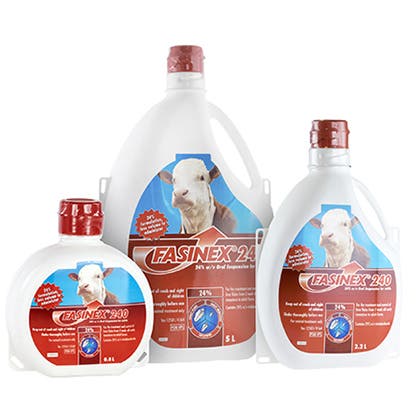 Fasinex™ 240 Oral Suspension
Flukicide for beef and dry dairy cattle; kills all 3 stages of fluke down to 2 days

Flypor™
For the control of flies, sarcoptic & chorioptic mange, biting & sucking lice
How to contact us
Find out more about our products and services, or contact a representative today
CLiK™ EXTRA 65 mg/ml Pour-On Suspension for sheep contains dicyclanil and is indicated for the prevention of blowfly strike on sheep caused by Lucilia sericata or Wohlfahrtia magnifica. Legal category: POM-VPS.
Fasinex™ 240 Oral Suspension for cattle contains 24% w/v triclabendazole. Combinex™ Oral Suspension for cattle contains 7. 5% w/v levamisole hydrochloride and 12% w/v triclabendazole. Legal category: POM-VPS.
Flypor™ 4% w/v pour-on solution contains 4% w/v permethrin (cis:trans 80:20). Legal category: POM-VPS.

Information regarding the side effect, precautions, warning and contra-indications can be found in product packaging and leaflets; further information can also be found in the Summary of Product Characteristics. Advice should be sought from the medicine prescriber prior to use. Use medicines responsibly
CLiK EXTRA™, Fasinex™ 240, Flypor™, Elanco™ and the diagonal bar™ logo are trademarks of Elanco or its affiliates.